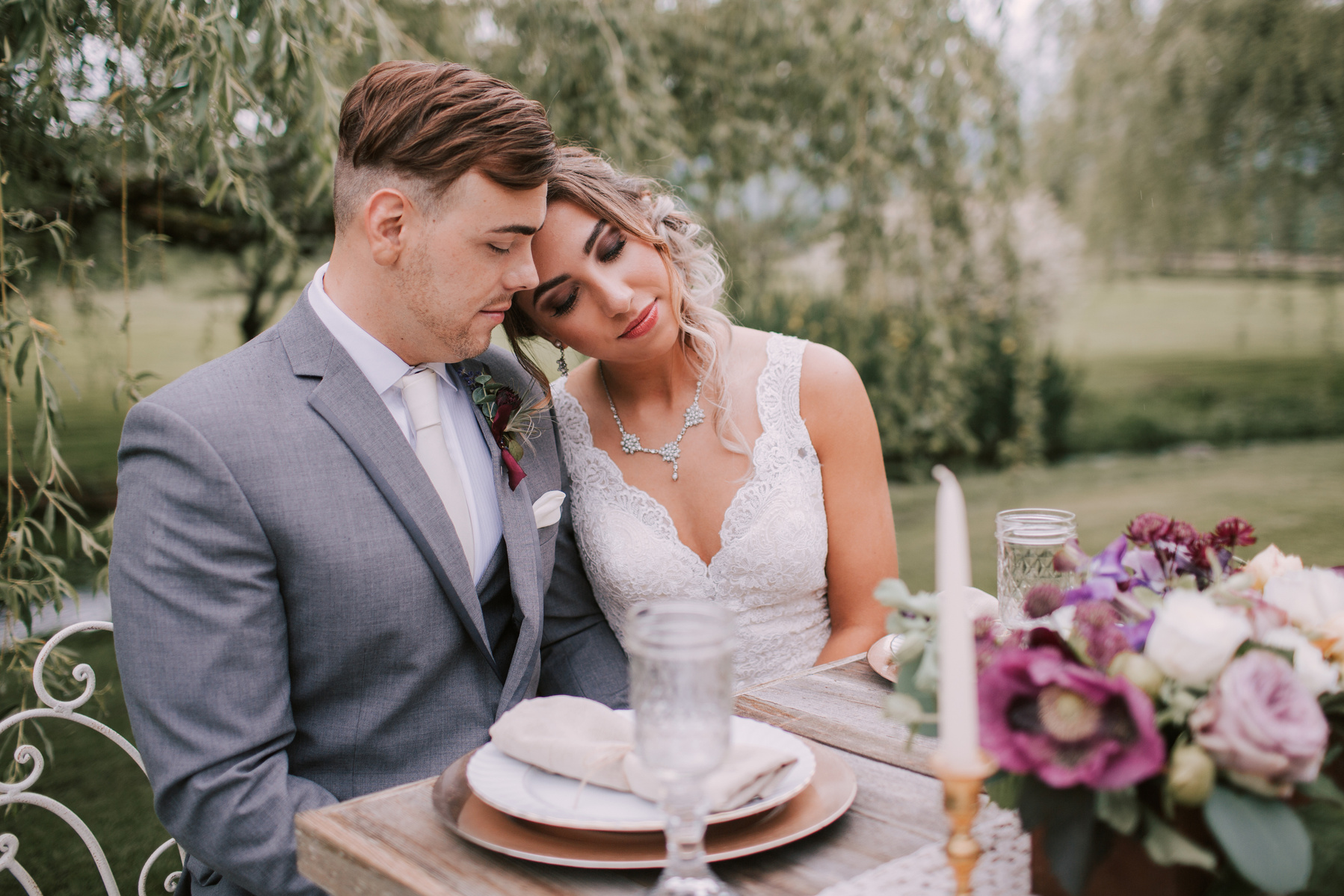 If you have been a bride, are a current bride or are hoping to get married I can bet dimes to donuts that you have read The Knot, Wedding Wire and any other magazine or online blog about the wedding industry. Usually these blogs and magazines give you as a bride and consumer a guideline of what to look for in your wedding vendors, or today's specific topic your beauty team. I am not saying that all of them are wrong but there is a lot about makeup artistry as a whole that is confusing especially in the bridal industry and I am going to debunk some of those things today.
1st Myth: You should book your makeup artist 3 months before your wedding.
Yes you read that correctly. Why is booking your makeup artist 3 months before your wedding not a good idea, well for starters the artist that you want will probably be booked. I know for myself I start booking as early as a year from the wedding. You want to book your makeup artist and hairstylist at least 6 months to a year from your wedding date. Just like photographer's need to take your engagement pictures, your makeup artist and hair stylist need a trial run.
Myth 2: Your artist should be able to copy a picture that you found on pinterest or instagram.
This one is impossible for any artist to accomplish. Why? Because you are not the model or actress in the picture. I love pinterest for inspiration I utilize pinterest with my own brides but I make it clear that you are you and these are just for inspiration. Instead I tell my brides to find inspiration pictures with a model that has similar features if you are blonde haired and blue eye do not pin pictures with brown haired brunette models. this is the same for hair if you have thin medium length hair do not expect to get a super textured boho wave without some extensions.
Myth 3: Artists should know how and want to do everything from glam to natural.
There is a scenario for you. You just got engaged and are starting to look for makeup artists and hair stylists. You are attracted to an artists portfolio but most of their pictures show more bohemian brides. You love makeup and are wanting a high glam look, you don't see it in their portfolio but love all the images. You decide to book them for your wedding. You start finding high glam images for your inspiration. You show up and do the trial run and while it was glam it wasn't exactly what you are thinking of, your highlight isn't bright enough, your lashes aren't thick enough and your lips weren't overfilled. You don't understand why this makeup artist wasn't able to do what you wanted she is a makeup artist after all.
Here is the thing, this happens all the time. You have to trust the artists portfolio we are not all the same, we all have different techniques, we all have our thing. I personally prefer to do natural with a little glam but I am not all about the highlight poppin and over drawn lips and that is okay. If that is what you are wanting I can refer you gladly to someone who does it. It is 100% okay to not jive with everybody you should choose your artist based on your preference and what their portfolio looks like.
Myth 4: Your trial run has to be perfect.
Your trial run is exactly that a trial run. Your artist will use their best judgement based on your face shape, details of your wedding. If you have to make tweaks on your wedding day that is okay. You can change your mind. You also have to communicate with your artists about your likes and dislikes.
I had a bride who did her hair trial run. The hair was in a full updo and she was taking other people's opinions about how her hair should be from family and friends, even though it wasn't what she really wanted and didn't communicate what she really wanted at the 1st trial run. She called and said she didn't think it would work out with the stylist because she wanted her hair down and curled. I reminded her that she never communicated she wanted her hair down during the trial and to give it another shot. We did a second trial run with both hair and makeup. We did her hair down and curled off to the side and she loved it, she looked stunning and she was so happy. Sometimes you have to go with your inner gut and not listen to people and you have to communicate it with your artist. Having a second trial run or tweaking things the day of the wedding isn't a big deal and you have to trust the vendor you hired.
Myth 5: It is only makeup and hair so you don't need to put a non-refundable booking fee down or sign a contract.
Okay so this one is huge. Just like with all your other wedding vendors we hold your date for a very long time. That means that we are also giving up weddings and other appointments to hold your date. Now let's say something happens and you no longer need services. We probably won't be able to book anything to recoup that loss. That is why there is a booking fee. And you really shouldn't be working with a vendor if they don't have a contract. Your contract protects both you and your vendor.
This is going to be a recurring blog series, it might not always be myths being debunked but it is going to be all about the bridal industry and how it pertains to your wedding. And how my process as your makeup artist works. Next month is going to be exciting I have bridal photographer Kali Leenstra being featured as my friendor.
Photography credit Anne Burgess Photography
Hair I Do Hair by Brenda